Get the latest on CSR trends!
All 2013 Summit speaker audio and webinar players and downloads,
session slides, transcripts, and summaries available for ONLY $97!
CLICK HERE FOR DETAILS!
2013 Strategy for Good Summit Overview
A truly amazing opportunity to access the insider tips and strategies of leading CSR and social good thought leaders and practitioners – no travel required!
The world class speakers represent a range of perspectives and approaches to giving back – from the Fortune 500 and experts in corporate social responsibility, cause marketing, employee volunteering, and grant making to independent, "cause committed" companies whose business models have social good "baked into" their DNA.

What is the leading edge in corporate social responsibility (CSR) and cause marketing and what does it mean for our company?

How can our company have a greater impact in the community through collective action and creating shared value?

What ways have other companies garnered greater internal buy-in and company resources across departments for their community engagement?

We are understaffed and just starting to implement new CSR programming, how can we demonstrate ROI to the C-Suite? What should we measure and why?

Can we really be of support to nonprofits when staying afloat ourselves is tough right now? Beyond grants, what other company resources and approaches can we leverage to do good AND build business value?

How do we raise our visibility and reputation in the community by being active with a cause? What have other companies found to be the most successful ways to communicate their CSR and social good story internally and externally?

What are ways to strengthen employee engagement in our corporate citizenship efforts in the community? How have other companies woven CSR and social good into their corporate culture?

Our company really values giving back and wants to take it up a notch and make a greater difference. But there's so much to it, it is overwhelming! Where should we start?
If you've ever wondered about any of these questions or the secrets of how other companies are "Doing Good AND Doing Well," don't miss the Strategy for Good Summit!
Corporate Social Responsibility (CSR) is no longer a "nice to have" in business, it is a vital part of doing business and meeting goals. The Strategy for Good Summit, a web conference accessible by phone, Skype or webcast (no travel!!), takes place daily from 11 a.m.- 5 p.m. ET from February 25 – March 1, 2013. The Summit brings together 30 corporate superstars and thought leaders on business in society to share their unique perspectives, experiences, tips, and strategies on trends, best practices and business benefits of social good, corporate philanthropy and community engagement.
Learn practical tools for creating and managing your community investments according to your values, vision, and business goals.
Hear from businesses around the world that are bucking the current economic environment through community investment that works!
Understand the new giving paradigm shift from checkbook philanthropy to  strategic, all-win partnerships.
Be inspired by success stories that give you a powerful vision of what is possible in your business and community.
Understand how to create inspired and loyal employees using your core values.
2013 Summit Speakers
2013 Strategy for Good Summit Collection – ONLY $97
Get all the benefits of having attended the Summit live! You'll hear 27 inspiring and insightful interviews and presentations on corporate social responsibility (CSR) and high impact community engagement from today's top business and thought leaders.  You have immediate access to the online audio or webinar player and downloadable MP3 or MP4 files, session slides, summaries, and transcripts from every speaker's session. You'll receive a self assessment tool you can use before attending the Summit to help determine how your company is doing right now on its corporate social responsibility/community engagement and help you prioritize which Summit sessions might be especially beneficial.PLUS…as an added bonus, you will get access to all the materials (audios, transcripts, and summaries) from the 2012 Inaugural Strategy for Good Summit.
Community Engagement Self Assessment Tool
Session audio or webinar replays at any time
MP3s or MP4s to download and listen to or watch anytime, on your own devices
Transcripts of all 27 sessions
Summaries of all 27 sessions
PLUS…access to the 2012 Inaugural Summit materials
Join Us for the 3rd Annual Strategy for Good Summit
February 24 – February 28, 2014!!

About Your Summit Host – Susan Hyatt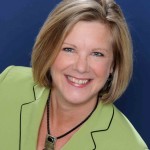 Susan Hyatt is the award winning author of Strategy for Good: Business Giving Strategies for the 21st Century and founder and CEO of CORE THOUGHT, a corporate social responsibility (CSR) consulting and training company specializing in strategic business and nonprofit/non-governmental organization partnerships that benefit local communities – both in North America and around the world. CORE THOUGHT provides the cutting edge training, tools, expertise, and best practice examples needed to effectively design and manage community investment programs that are in alignment with organizational vision, values, and goals. Visit www.core-thought.com for further information.